PowerPoint is by far the world's most widely used software tool for creating presentations. It is part of the Microsoft Office suite and it comes with a lot of built in productive features that help  design presentations. Even with the new  alternatives in the market such as Google Slides, Keynote and  Prezi, PowerPoint has been widely adopted by professionals and educators, and it is still a valid option to make visually appealing presentations in 2016.
Editable PowerPoint templates are used as a productivity resources which facilitate the presentation design process. It helps presenters save time by relying on pre-designed visual elements, layout and slides that follow professional design best practices. SlideModel.com offers access to a constantly-growing catalog of presentation templates which are compatible with all major versions of Microsoft PowerPoint. They can be easily modified by any user to match their own presentation requirements in terms of colors, styles and presentation content.
The following examples are an overview of 10 popular presentation templates readers might find interesting for their presentations purposes.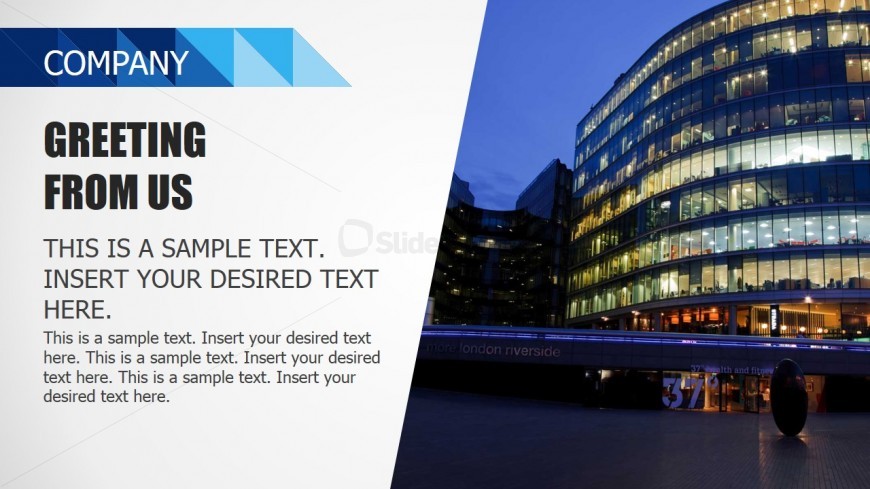 The blue business presentation template contains 40 unique slide designs oriented to business presentations. Using this presentation template you can create amazing business slide decks with polished details,impactful graphics and professional backgrounds that will delight the audience. The business template is targeted for small business owners or entrepreneurs requiring a professional and visually appealing template for pitching their organizations and ventures.
The business template includes custom layouts for the following sections: About Us, Services, Goals, Ideas, Portfolio, Our Team, Our Clients and Contact slides.
It was created with usability in mind, so the end user can customize the template to match their own presentation requirements and branding needs. Users can change the theme properties such as colors or edit the text and chart placeholders to include their own content with very little effort.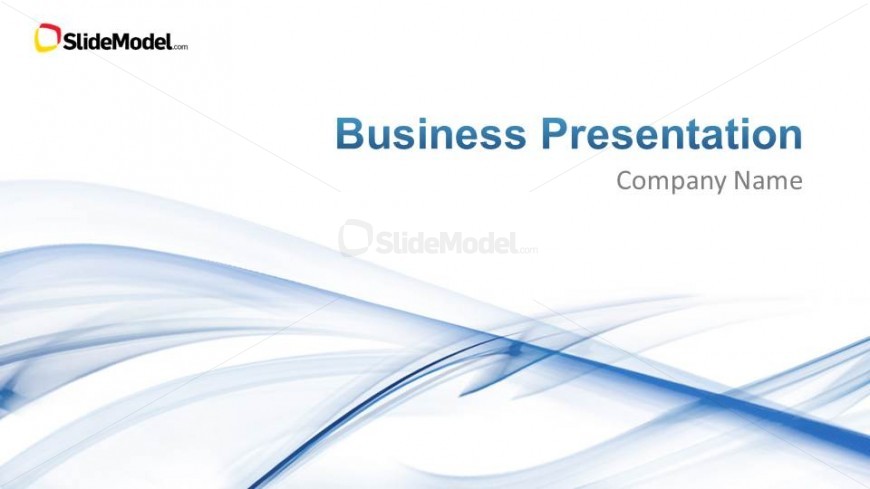 The light business presentation template for PowerPoint contains modern slides that can be used to present a company or project. It's flexible content allows the user to employ the template in different contexts, such as annual plans presentations, the introduction of a new company to potential customers, or the description of  a complex business process flow using appealing business graphics.
The Light business PowerPoint template uses a light background color palette, with tones of blue. It  includes slide layouts for presentation sections such as About Us, Team Members, Skills, Goals, Global Reach and Services. The template contains useful diagrams for general purposes as presentation timelines and charts; they can be easily edited with your own content. This PPT presentation template is compatible with major versions of PowerPoint including PowerPoint 2010, 2013 and 2016.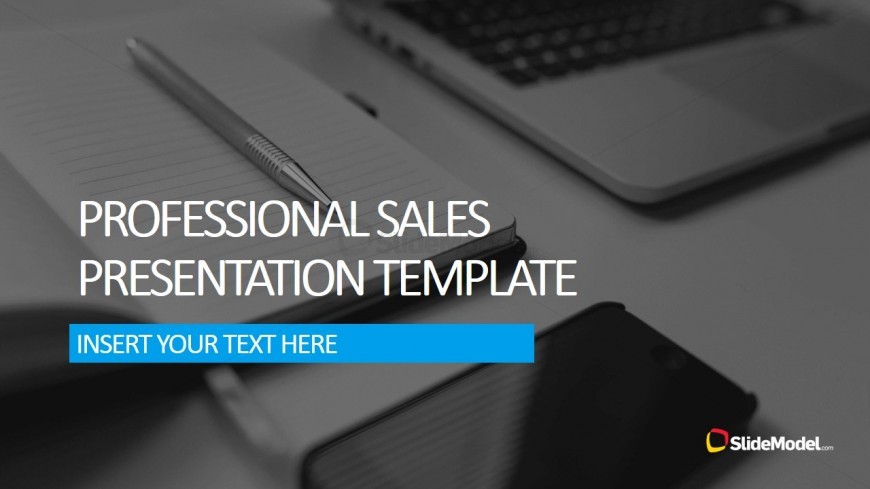 This Sales Pitch Presentation Template can save many hours of work to any modern marketing team during the preparation of a professional sales presentation. Combining the slide deck with an effective sales pitch, generates an  auto-explanatory brochure to delight the audience. Considering an effective sales pitch as a conversation where the sales team listens to the buyer and ask real meaningful questions, this slide deck offers many designs that can be applied to accomplish the sales team goals and close a deal.
From a customer research perspective, the slides included in this  sales pitch presentation can be used to understand the customer and its needs; to talk to the right person, do the sales homework and address potential sales objections such as budget, authority, need, and time.
Global Grid PowerPoint Template is a presentation slide deck targeted for users who need to prepare a business presentation with colorful diagrams over a dark background color. It contains useful slide designs,diagrams and management tools such as fishbone diagrams, spoke diagram designs, circular diagram designs, pyramids, gauges and other cool examples.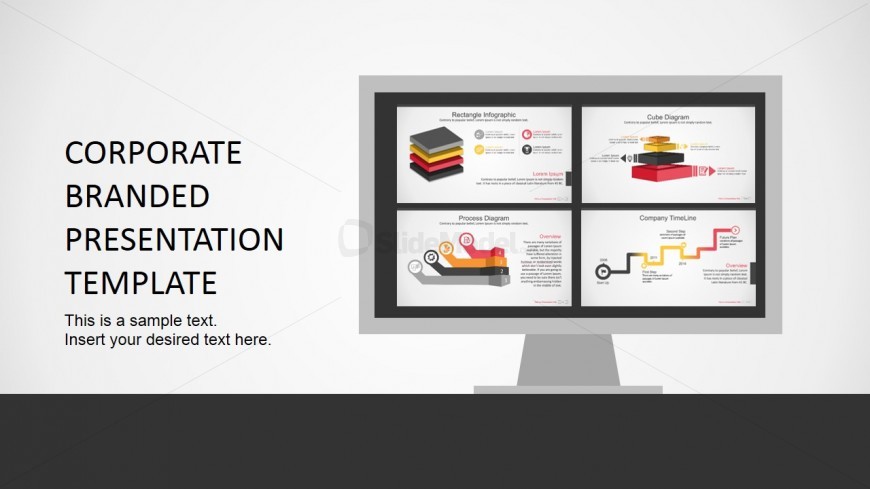 The Branded Corporate PowerPoint Template is a business general purpose template designed with a set of layouts and shapes that can be applied in different corporate contexts. From a strategy growth presentation through a sales and marketing presentation, the slides in this PowerPoint template can be customized and adapted to match the required presentation look and feel . It contains very useful slides such as world maps, org charts, strategy diagrams, business timelines & roadmap slides combined with a minimalist style.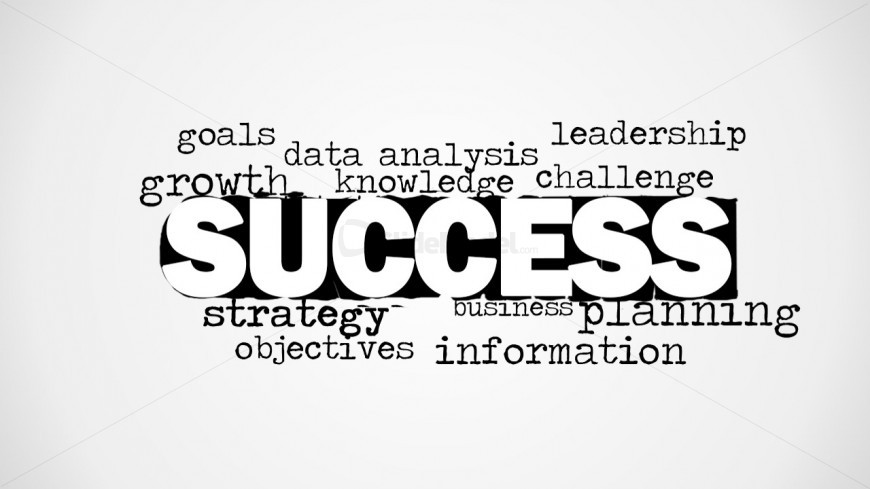 This success word cloud picture can be used to decorate business presentation slides. It contains the main word "SUCCESS" followed by other relevant words behind, such as planning, information, objectives, strategy, analysis, leadership and more.
Editable maps in PowerPoint are a very valuable asset for any presenter. Easily, you can ungroup the shapes and isolate regions, continents and even countries.
PowerPoint maps can help designers to prepare business reports by region. Combining the maps with other assets such as gauges and callouts presenters can highlight specific locations and regions while presenters can use them to make a sales report or present a global strategy.
This world map was created with PowerPoint shapes so you can highlight any particular country or region by changing the shape properties and effects.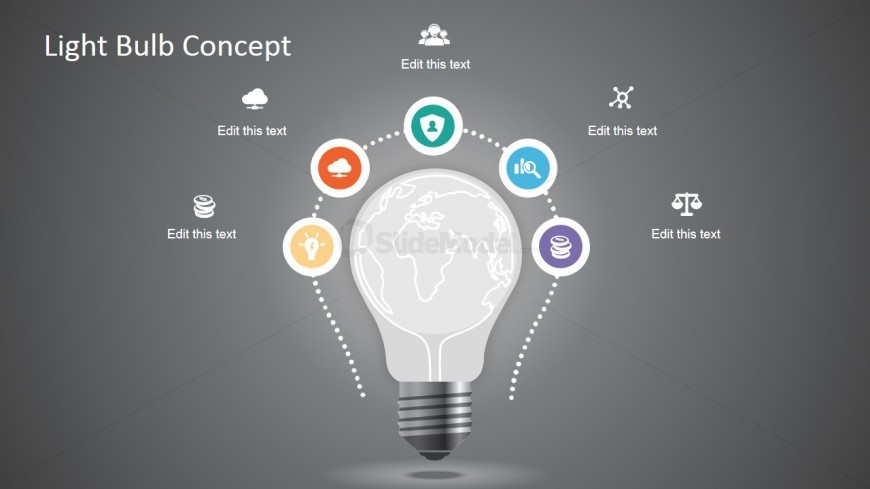 This is a creative concept design for PowerPoint containing a light bulb shape forming a nice diagram for presentations.
The Minimal Light Bulb Concept design can be used as a PowerPoint illustration to decorate your business presentations as well as business plans or slide decks for startups.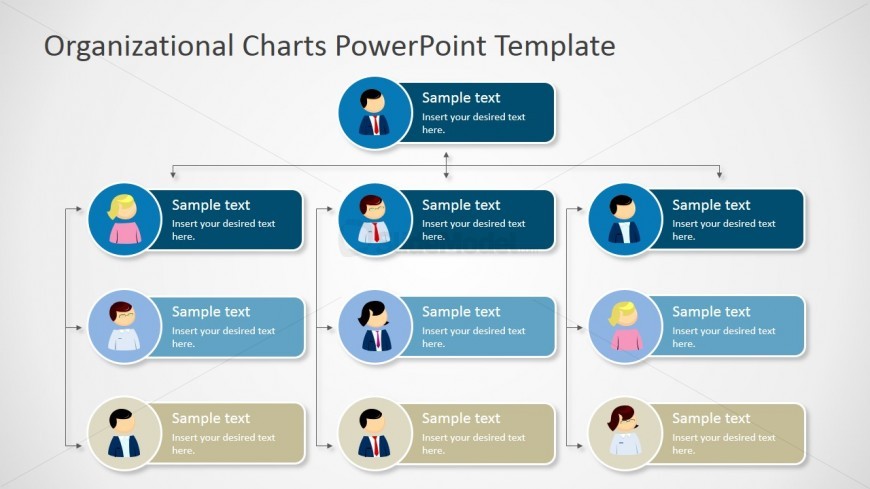 This Org Chart PowerPoint template contains several organigrams that can be used to represent the structure of an organization and the relationships between the different divisions and parts.
It contains a set of comprehensive Org Chart diagrams for PowerPoint with different common structures that are found in corporations and organizations. Editing the text placeholders the presentation designer can easily describe the different employee relationships using hierarchical Org Charts. It is compatible with different frameworks such as The Traditional Tree Org Charts, Layered Org Charts, and Matrixed Org Chart frameworks. Using this presentation template from SlideModel.com you can create professional Organizational Charts with SlideModel.com and impress your audience.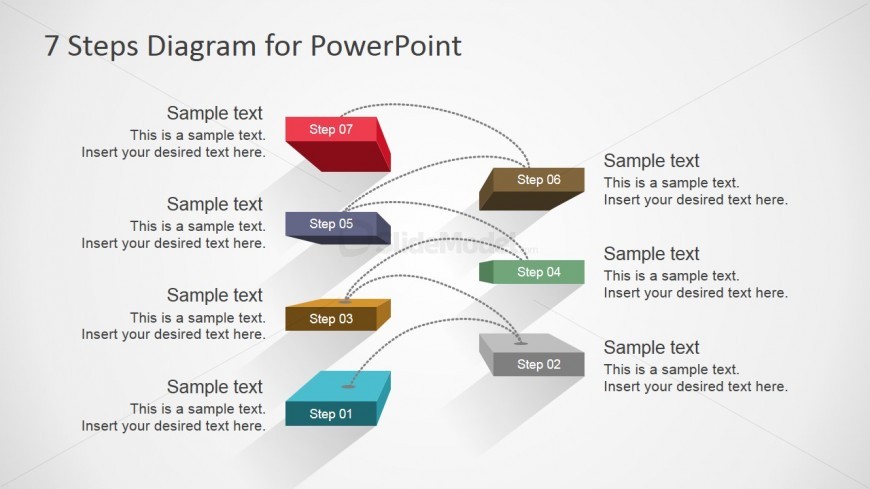 This is a very creative step stairs diagram with seven steps that can be used to represent a layered business process or model. Using PowerPoint templates with editable shapes you, can save a significant amount of time and create engaging presentations with these visual appealing slides.
Final Words
Presenters who are concerned about productivity and time can rely on pre-designed presentation templates to create professional and appealing presentations. This also helps to boost the productivity as the presenters can focus in the presentation content.
By default, Microsoft PowerPoint includes a built-in gallery of presentation templates, however if you need something different to stand out then you can rely on presentation designs like the designs reviewed in this article.
Here you can find thousands of pre-designed shapes, layouts and slides that are 100% editable in PowerPoint. PPT templates can be easily imported in other presentation tools such as Google Slides and Keynote. This way, the user can create compelling presentations with shapes, cliparts and slide designs in just minutes, that otherwise might have taken hours to create.